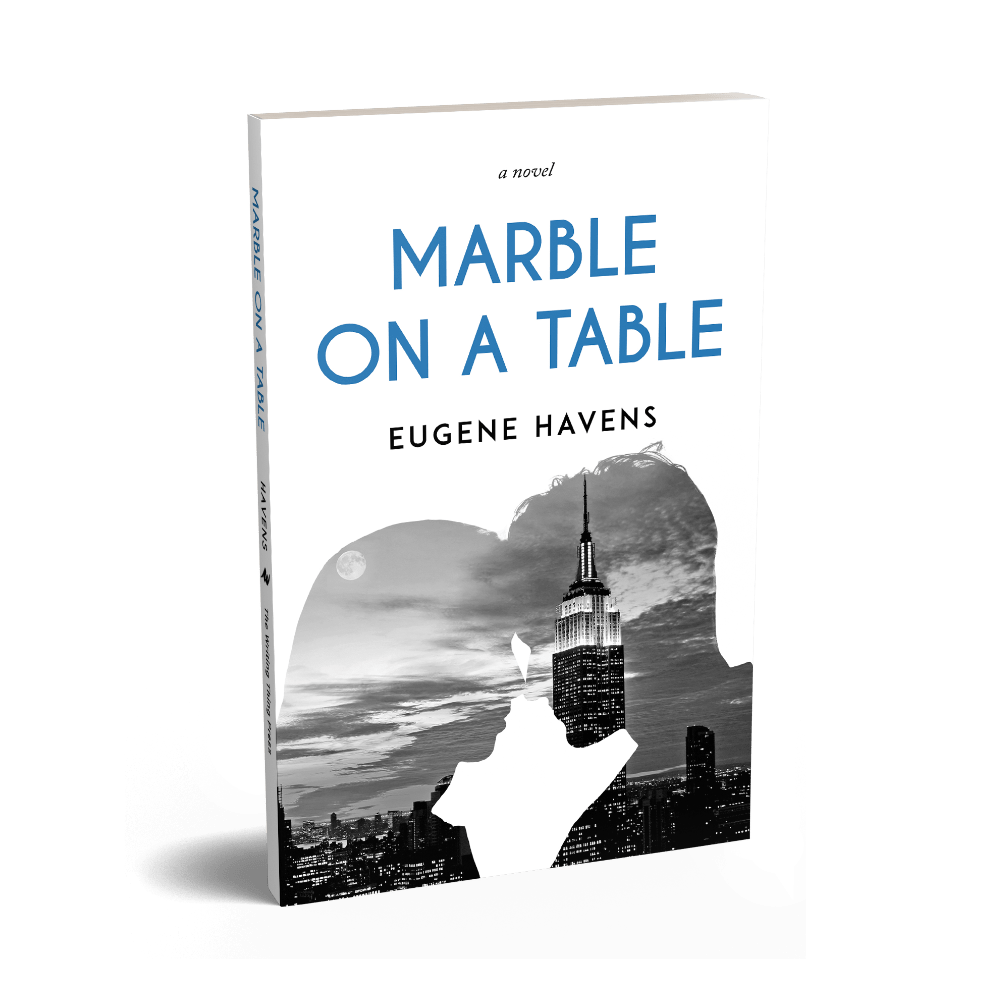 Paperback
E-Book:
Audiobook:
Critics reviews
"… an enjoyable and immersive reading experience, what with its lively dialogue, vivid cityscape, and impressive emotional range."
– IndieReader
"The chemistry between the two is undeniable. … a must-read novel for romance enthusiasts who enjoy a heavy layer of plot."
– Readers' Favorite 5-star review
Book synopsis
Rasmus Smith is a New Yorker looking for a way out. Alli is a newcomer seeking a way in.
They crash into each other and are spun in the opposite direction. To find their way, Rasmus and Alli try to change each other. If they succeed, who will they become? It's a question they avoid up until the shocking moment when they must battle with who they used to be.
Product details
Publisher: The Writing Thing Press
Paperback: 333 pages
Language: English
ISBN: 978-0-578-47870-8
Product Dimensions: 5.25 x 8.0 x 0.8 inches
Shipping Weight: 1 pound
About the author
Eugene Havens worked as a media writer in New York, Los Angeles, and San Francisco for over twenty years. He holds a master's degree in fiction writing and is the author of Marble on a Table: A Novel. He lives in southern Oregon with his wife and four children.