From high prices to heavy traffic, city life is a pressure cooker. Should moving to a small town be in your future? Learn about rural life from a recent arrival …
Are you fed up?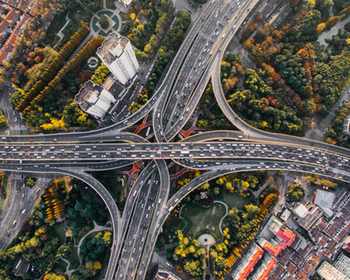 Are the hassles of city life getting you down? You're in luck. I have information.
I've lived in big American cities for 25 years. The biggest, most culturally-relevant cities. The cool cities. Recently, I moved to a small town. By every public measure, I went from hero to zero.
And yet, there's always more to a story than appearances. Is moving to a small town a good idea? Is it an answer? Or, an alternative that gives you enough good stuff?
Uh-uh, no way
"You'll never catch me moving to a small town," you say. I totally understand. It is a crazy idea. You'll miss out on too much. The city has everything.
Everyone says a rural town is where folks "sit life out." I wouldn't feel like you were a part of things. You'd feel uncounted. Invisible.
What would you even do for work? Drive a tractor? No, you need the city. It's where it all happens. Rural living isn't modern living.
Now that we've gotten past all that …
Something inside of us goes kicking and screaming against change, doesn't it?
And why not. The thought of swapping city life for rural, it's easy to freak out. I know. Rural life scares us city folks. Rural living has good things that also seem kinda bad.
Is the country quiet? Sounds isolating. Affordable living? Sure, but with reduced wages. Leave the city? Say goodbye to everyone you know.
Rural life seems extreme compared to urban life. Why did urban painter Edward Hopper makes his rural landscapes so eerie? Rural is weird. It's the other.
Rural life seems extreme compared to urban life.
What lurks in those Hopper shadows? Fear of being alone? Fear of standing apart? (Fear of a guy with a chainsaw?)
Rural life does seem extreme, but urban life is often extreme. On a daily basis, we all know that. So, does rural America deserve to be a bogeyman? Rural's big crime is that it refuses to accommodate us. It's unique to a fact.
Rural is on the same planet Earth
My agenda is to find out if rural living works for a city person. I don't know. I'm a rural neophyte. One thing I can tell you is a rural town has some daily amenities. It's not a city but darned if it has familiar things.
We use the same money. Get the same internet. (High speed even.) We have access to airplanes. The roads out of town are paved and available day or night. Rural life isn't some minimum-security prison.
We use the same money. Get the same internet.
Here's an observation. At its best, small-town life is an outdoor lifestyle. It's a rustic resort you get to live in year-round. At its worst, it's inconvenient, sometimes dull. Kind of like living in a resort year-round.
At least, UPS delivers Amazon goods in two days. Same as everywhere else.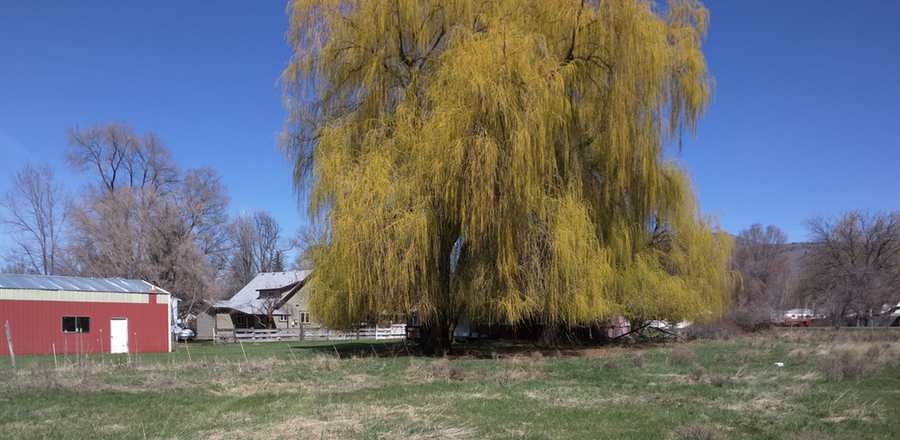 Your once-a-year daydream
If this subject is just too weird to contemplate, I'm not surprised. maybe I make a big mistake in leaving the city. But does the following happen to you?
You're getting coffee at your favorite city coffee place. The line is long. You're frustrated with your day. You're late. Traffic will make you later. You start to daydream about something … simpler.
You start to daydream about something … simpler.
A dream scenario unfolds. You picture living in a place that's prettier, and cheaper. Where everything's closer. Where you have family dinners. Invite people over. Where friends can drop by because there's no traffic. Your house would be bigger. You'd have a backyard. A dog. Jet skis. A fishing pole.
Suddenly, you're paying for that coffee. You hop in your car. The daydream ends. You're back to it.
It's the rural dream you just had. You know it. You just may not own it.
Moving to a small town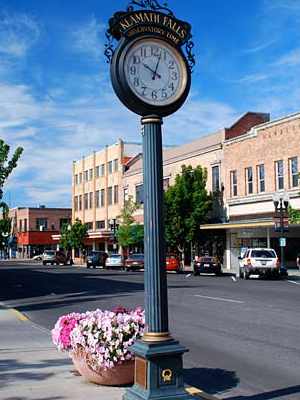 Maybe your daydream involves a tropical island. Can't help there. What I can tell you about is moving to a small town. (More about that here.) I now live in the $1,69th town in America by population. I moved from the #2 city. I'm an urban person by experience, and by nature. Just like a lot of you.
My observations about rural life won't waste your time with personal opinions. I'll take the things you want to know. How does it work to move to a small town? What's the culture like (if any). What are the costs? The perks. The flaws. the tossups.
Pros and cons will unfold. I see two audiences for this writing. Both are welcome:
Rubberneckers
You love the city. You're also bored at work and like to read blogs. You'd never leave the city, but you might enjoy putting on that hat for a moment. You might have fun freaking yourself out with a what-if.
This blog is written to be entertaining. Rural life is down and dirty, not buttoned-up. It is humorous. The city can make your life looks successful just for being in it. In a rural town, we don't have that built-in cachet. Go ahead, smile at the humble surroundings. We can't take it.
Fact finders
You're looking for a change. You don't know what, or where. Rural might be for you. I'll tell it like it is. I'll cover subjects from housing, jobs, and healthcare, to shopping and recreation. I'll relate the good, bad, and indifferent. Hold nothing back. Whether it's a black eye to rural or city.
I won't draw conclusions, since I just got here. I can say, a daydream isn't real. This town I moved to is not that. Wherever you go, it won't be perfect. Maybe not even great. But it just could be home. For a while, at least.
The definition of rural
As they say, it's complicated.
The US Government uses more than 24 definitions for what is rural. (Surprise, right?) The labels are used to determine various public budgets. We don't care about that here. We do want to define rural, however.
Is rural about population? The US Census labels a rural area as 2,500 people or fewer. Other agencies, like the Rural Housing Program, use 20,000 people as a threshold. The official name for rural—a _nonmetro areaˆ—is defined as 50,000 or lower. They all make a certain sense, in context.
What's our context?
Not just low population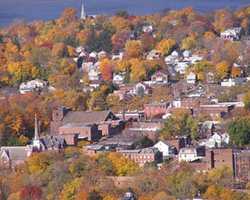 You can live in a small community that's not rural. Take Beacon, New York. Its population is 15,541. Yet, Beacon is only 65 miles from New York City. You can take a train there every 30 minutes. Beacon is a quaint town that's a bedroom community for major cities.
The ruler we're talking about is small and somewhat isolated. There's a reason. You don't get the rural lifestyle—which is affordable, slower, simpler—without being removed from city economics.
Take median home prices. Beacon, NY? $429,800. Where I live? $280,000.
Not just remote location
It would be easy to say, "every town, not near a major city." It's an incomplete definition.
Here's why. The most affluent nonmetro counties are based on recreation. They draw retirees, young people, and service industries. Up the road from where I live, Bend Oregon is such an example. In the 2000 census, Bend sat at 52,000 people, which is just above the designation of rural. However, it exploded to 76,669 in the 2010 census. In 2020, its population was registered at 99,178. The median home price today is $775,000!
Bend could be considered remote, being 162 miles from Portland, Oregon. And yet, its affluence completely removes it from any meaningful definition of rural. It's trendy, desirable, and expensive. Locals call it Portland-East. There's little difference about it.
Also, an underdog community
To get the full advantage of rural living, you need to choose an overlooked town. Aim lower. You need to settle somewhere other people don't want to go.
Why would you want to go there, you ask? Find a place that's an underdog but in a good way.
The rural aspects of where I live:
small population: 21,000 city/60,000 metro
isolated: 300 miles from Portland, Oregon
underdog: #22 of 36 in Oregon county per-capita income
underdeveloped: nonspecialized economy, modest economic activity
And that's how you do rural.
What you get back
If I sound unflattering about my rural town, it's not intentional. (I list more problems here.) Actually, it's my goal to give rural towns their due.
Here's the thing. Going rural is a buy low/sell high kind of arrangement. If you're a person who wants to create your own value, then choosing an underdog community is a good idea. Here's what I gained from moving to a small town:
300 days of sun—yes, there is a sunny side of Oregon!
A high desert climate—all four seasons and mild as well
Central to recreation—including an hour's drive to Crater Lake
Super-affordable—buying a home wasn't a hassle
Community-minded—the locals work to live, not live to work
This town is on a geographic map. It's not on a cultural map. We're getting a benefit from that.
Think of it like online bargain hunting
It's a big tradeoff for an urban person. However, if you embrace new, offbeat criteria for your next move, possibilities open up to you. You'll find things you can't find, or let's be frank, afford in a city. Think of it like online bargain hunting. Do you need a brand name town to call home?
"How will I make money?"
It would be neat and tidy to end here. Rural living, how nice. We know it's not that easy. Who can afford to move to an economically-challenged place? Urban people have choices, actually.
If you're making it in the city, your skills can transfer. Some examples:
Educated/skilled people work for small firms, or themselves. Some can work both locally and nationally
accounting
insurance agent
financial advisor
lawyer
business consultant
clergy
real estate
mechanical/craftsperson
The healthcare industry is a solid bet. You don't have to have an MD or DDS to find a rural job
registered nurse
social worker
dental hygienist
mental health/drug rehabilitation
Today's creative/tech workers are getting undercut by freelancers in developing nations. A cheaper US location can help even the balance
graphic designer
copywriter
programmer
photographer
Education is another skill that transfers. There's also online teaching, a multi-billion-dollar industry.
public/private K-12
community college teacher
university profession/adjunct
pre-K/child care
Government jobs are always in flux. This website is a place to start.
law enforcement
fire and EMS
county/city services
forestry
military
Finally, entrepreneurs can find low overhead vs. a city. Especially for starting online-based businesses.
How well does it pay to go rural? Depends. It's possible to make a good salary as an independent professional. Even better than in a city, adjusting for costs. Most other careers can bring in just enough to enjoy life.
Finding rural America
Are you 1/10thy sold on the rural concept? Good luck finding rural. It's harder to locate than you think.
They say, most of the east coast is within 120 miles of a city of 100,000 or more. The city effect can overshadow a rural community. Drive-up prices, for one. There can also be a less-distinct community culture. The draw of a city, its influence, can make a nearby rural community feel like a service town.
Are you 1/10th sold on the rural concept?
The point of moving to a small town is to leap. To fall out of line. To see change. You should be a little worried. Am I falling off the map? It means you're moving to a rural place. You're giving yourself a chance to escape the city borg. The hardest sell in swapping geographic identities is you. Hopefully, this blog will either give you courage or talk you out of it.
Leave a comment
Have you ever thought of moving to a small town? Maybe you escaped one a while ago. Has anything about city life made you curious about going rural? Also, what topics would you like to see this blog cover?
This blog post first appeared at Recently Rural.